I want to see and download exclusive full-length 720p/1080p/4K premium scat porn movies ad-free!
Are you sure? I ask because my basement lair always smells pretty strongly of farts and skid marked underwear. The stink is even worse upstairs with mom and her chronic incontinence. For me, it really gets in the way of my masturbatory efforts while watching ass-banging movies and stroking the old micropenis. Maybe that's the difference between you and me, or maybe it's just another way this grown, kissless virgin simply doesn't understand what makes the world go 'round.
I may not understand it, but I definitely do know where to find it. The premium scat sites on this list are the absolute best in the business and the best the Internet has ever seen. Hell, this is the best shit and golden showers porno the world has ever known, all thanks to the magic of HD video and this crazy-ass look-at-me Internet culture. Some broads want to get famous wearing bikinis on Instagram. Other bitches are willing to sit down on another girl's chest, shit all over it, and then smear it between the two of them as they grind and trib and taste-test that fudge frosting.
Why should I pay for premium scat pornography, if I can see it 100 % free on ThisVid?
You might be able to see some sexy broads shitting and some dirty sluts pissing, but you are severely mistaken if you think you can get the same level of quality on the free scat tubes. This is the legit shit, the exclusive poop movies you won't get to see on the free sites. I know that some of them, the really good and nasty ones, often end up on the tubes, but it just ain't the same. You have to watch a degraded, low-resolution version, usually chopped all to fucking pieces, and you have to watch it with a bunch of spam.
It's not rocket science here. I may not understand basic things like how to interact with an actual woman, but I do know a few bucks gets you to the front of the line faster. A membership on one of these lets you see the newest and best poop-eating and shit-smearing flicks as soon as they come out. Expect super high-resolution vids without any pop-up bullshit about boner pills and horny local singles who want to fuck right now. You're not even interested in that, are you? You might click on an ad for a babe in your neighborhood who wants to be shat upon, but sex is for squares, isn't it? (I guess I wouldn't know, but one day I will lose my virginity, I tell you! And hopefully without any poop shooting out, accidentally or on purpose. Yeah, you and me are different.)
What are the best scat and piss premium porn sites in 2019?
There ain't a lot of them, to be honest. Shit, look at my list of Premium Amateur Sites, Premium Lesbian Sites, or Premium Anal Sites. There's a ton of selection and some fierce competition within the industry when it comes to the major subgenres. Scat and golden showers are much deeper niches, with much smaller audiences. The credit card companies and other payment processors are pretty reluctant to interact with websites where you can watch a girl fuck herself with a turd dildo. Naturally, that limits the selection even more.
SG-Video and YezzClips are damn fine options for the fecal fan out there. These are actually clip stores that sell all kinds of fetish material. There is a ton of pee pee and poo poo flowing like those Las Vegas fountains only with actual human waste instead of chlorinated water.
If you're looking for a premium site full of golden showers movies, check out VIPissy or SquirtingGFs. The latter isn't quite as hard, as you may have guessed from the name. It is part of TheGFNetwork, so it comes with a certain level of quality that isn't always guaranteed with some of the more amateur Scat sites. I also recommend PissJapanTV, CzechToilets, PeeOnHer, and WetAndPissy. That is if you're the type of pervert who really appreciates seeing girls do stuff in the bathroom besides crimping. (Specifically, I mean crapping and pissing.)
These disgusting hoes are literally shitting money. Give me a discount, or I'll give you a golden shower!
You are in luck, my filthy friend. As you may have heard, my mom is a fat lady with several severe health issues. Among her many ailments are problems with confidence, explosive diarrhea, and flatulence so bad that our last two house cats have died from gas poisoning. She cannot clean herself, thanks to her severe morbid obesity. I've taken the liberty of shooting a number of videos of her. Some of which I've been able to barter to the freaks who run these websites. In exchange, I received some discounts for you sickos.
You don't need any promo codes to cash in, since I've put those in my links already. All you have to do is remember to click from my website when you go visit these shit shacks and pee palaces. If I've managed to secure a discount on your membership, it will automatically be applied at checkout. I may not be The Porn Dude, but I'm still able to do some things for my readers every once in a while.
PornGeek, I bet you're so desperate for pussy that you would let a chick pee and poop on you!
To be honest, I absolutely would. I've actually seen a number of these movies that start as disgusting human toilet scenarios that evolve into really wet, messy and stinky fuck scenes. I am desperately hard up, and it's not like I haven't smelled poop before. Hell, I farted like half an hour ago, and I can still smell that monster lingering like I'm hanging out in a goddamn crypt beneath a line of toppled Porta-Johns. All I need to do is pretend all that liquid fecal matter smeared on all those beautiful titties, booties, and cooters is actually just the same chocolate pudding I had for breakfast this morning.
Ah, who the fuck am I kidding? If I ever did get the nerve to talk to a woman and she somehow fell for my charms, probably through the magic of drugs and alcohol, I'd have a hell of a time holding in my own nervous diarrhea. I'd probably get a few pumps in before I popped from both ends. The funny thing is, most people find that absolutely fucking vile, but I bet you have a raging hard-on right now, don't you? The world of fucking is a crazy place.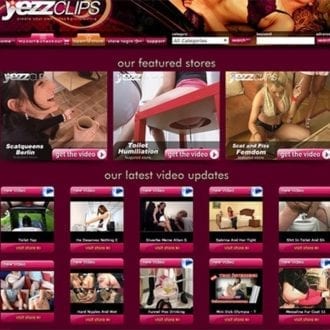 YezzClips.com is a premium scat porn website that allows anyone to contribute to the site and sell their videos. They charge per clip, so at the same time, you can be a customer and a porn producer, all in one place.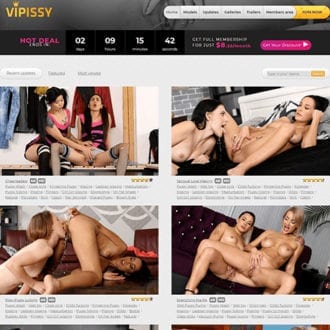 ViPissy is a premium golden showers porn site that features every permutation and combination of girls and guys pissing in and on each other's bodies, faces, and mouths.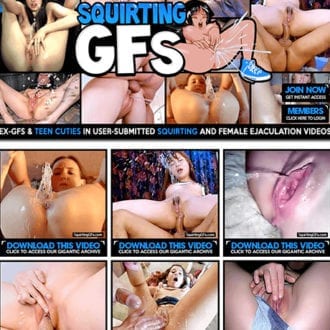 SquirtingGFs.com features home videos of girlfriends (and ex-girlfriends) squirting all over the place and all over their boyfriends' faces.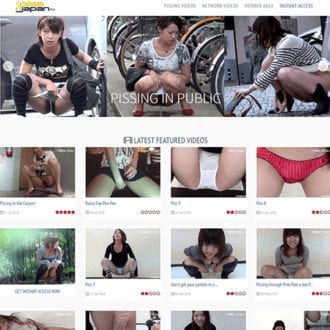 PissJapanTV.com focuses on one thing above all else, and does it well—if you want hidden-camera views of cute Japanese babes emptying their bladders, this is the place to be.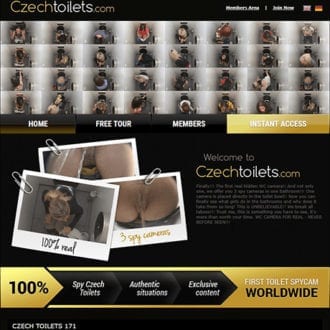 CzechToilets.com is a professional site showing off hidden-camera style videos of Czech girls pissing—what more could a pervert ask for?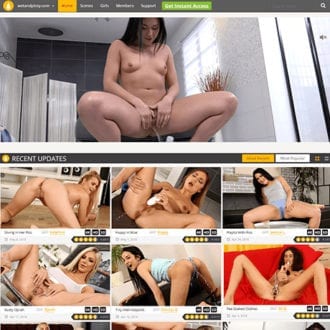 WetAndPissy.com is a dedicated premium website run by people who appreciate quality piss porn. This place has every type of piss play imaginable, and their subscription comes with several other quality sites within their network.
ManureFetish.com is a premium scat porn site which actually has to do with liquid cow manure rather than human shit which is what you usually see in scat porn. This place has some of the most exclusive content in the porn industry and it's meant for a very specific niche. If you enjoy seeing porn models being drenched in liquid cow manure, then you'll just love Manure Fetish.