I want to see and download exclusive full-length 720p/1080p/4K premium Latina porn movies ad-free!
You and I both! I'd be a little bit worried if you said you didn't want to spend your time jerking off to high-definition Latina porn, honestly. Sure, my mom, dad, and therapist think I'm addicted to it, but I can't think of a more enjoyable way to spend an hour, evening, weekend, or longer. Everybody should buy a taco twelve-pack, some of that sweet sugary Mexican coke, and hole up in their bedroom with premium Latina porn.
There's just something special about Latina porn that can't be matched elsewhere. Sure, there's a time and place for white girls, black girls, and Asians, but Latina girls just hit the spot the way no others can. They've got the asses of Ebony chicks, the exotic eroticism of Asians, and the mainstream acceptability of white girls—really the best of all worlds.
So join me on my proverbial cruise, where I'll show you everything that Latina America has to offer. Sure, we're going to stay at the resort the whole time, but that's because other cultures are scary. I just want to stick to the safety of what I know, and only take the good parts of the local culture in. I want to avoid the scary stuff that comes with traveling to the parts of the country where these people live.
Why should I pay for Latina premium pornography, if I can also stream it 100 % for free on Pornolandia?
Why pay for fancy clothes when you could just wear rags from a thrift shop? Why spring for a steak dinner when you could eat McDonald's, or even just scrounge for food from a dumpster outside of a grocery store? Why buy a Starbucks double mocha venti no ice extra sweetener when you could drink the brown sludge known as instant coffee?
Because you're worth it, even if everybody else says you're not, they're wrong, so treat yourself. Nobody else is going to treat you, unless you're some stud like ThePornDude who actually has friends and girlfriends.
Yes, the porn on free sites like Pornolandia is good, but it's not perfect. You have to deal with ads, short runtimes, and the occasional piece of shit that you can't jerk off to that comes attached to any free site where premium studios don't produce the content. It'll get the job done, but things can be better. There's a time and place for free porn, but when you're really looking for a premium experience, it's going to cost you a few pesos.
Instead of perpetually slumming it, I recommend treating yourself to one of the premium porno sites that I've checked out. The video quality is higher, the girls are sexier, and the videos won't end before you can blow your load. I like porn of all kinds, and I won't turn up my nose at the free stuff, but there's a jump in quality on these sites that will blow your mind and make you blow your load.
Pretty much all of the videos on these sites can't be found on any free tube site. You might be able to see a little preview that gives me a quick taste, or if you're lucky, somebody might sneak a full video rip onto the tube, but even this has its downsides. It probably won't be titled or tagged correctly, so you'll basically have to rely on luck to find it. Also, once it gets noticed, the copyright holder is going to get rid of it as quickly as possible, so it might not be around the next time you want to jerk it to it.
Instead, you can spend a few bucks and make sure your porno stash stays where you found it. You can even download videos on most of these sites if you really feel the need to make your fuck-tapes last throughout the apocalypse.
What are the best Latina premium porn sites in 2019?
This is like asking me what the best flavors of ice cream are. When you're as dedicated to porn as I am (or, in the case of ice cream, as fat as I am), they're all good. Every single premium Latina porn site I've run across is good enough for me, but if you're not the type to spend your entire life jerking off, I guess I can try to narrow things down to the best of the best for you.
Basically, premium Latina porn sites can be split into two categories, both of which are different in style but equally excellent. The big American porn producers make some of them, and while the girls are authentically Latina, the sex and production is in the American style. This means that the production quality is as high as you've come to expect, and, for better or for worse, the style of scenes is like every other porn studio. Among these sites are 8th Street Latinas, Latina Abuse, and Me And My Latina.
On the other hand, you've got authentically Latin American sites, produced and filmed outside of the United States. Surprisingly enough, the quality of the production and the sites themselves are on par with the American sites, but the style of porn is a little bit different. I can't say if it's better or worse, but it's not the same. If you want a change of pace from the porn you're used to, check out sites like SexMex and PornDitos, but if you're more in the mood for a comfort fap, stick with the big American studios.
Of course, I like both. If you're like me, you can't really go wrong. Porn is the true global equalizer. Just read my reviews, find out which one sounds the best, and sign up.
PornGeek, can I get a discount? I promise I won't ridicule you anymore with your 2-inch micropenis!
Can't you just accept what I've given you? I work hard every single day at a thankless job, masturbating to porn site after porn site only to find out which ones are the best, and now you come to me for a favor? Is this list of the best premium porn sites not enough for you, you need a discount too?
You're so ungrateful. But, what can I say, I'm a nice guy—make sure you follow my links, and if there is a discount that I have, I'll either mention it in the review, or it'll automatically pop up when you click through from here.
But even where there isn't, I know that money is valuable—that's one of the biggest lessons that mommy's allowance has taught me. So, when I can, I'll try to make sure I point out the best deals, and I always keep value for money in mind when I review a site. I'm not going to recommend even the best porno if it's not worth the price of admission, so just read carefully, and I won't lead you astray.
PornGeek, sign me up! Time for a fap marathon with big ass South American Latinas and Hispanic girls!
You're making the right choice. I, too, am a highly cultured individual who prefers the medium-dark meat that Latina girls represent, so I'm confident that you can trust my choices. While you might be new to venturing into the Hispanic porn world, I've been jerking off to Mexicans, Guatemalans, and Brazilians for years, and this site is the labor of my years of love and hard work.
So don't let my hard work go to waste—bookmark this page, and use it as a jumping-off point for your grand tour of South and Central America. Things might be a little bit spicier than the porn you're used to, but you'll grow to love it.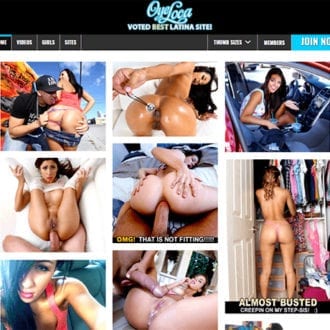 OyeLoca.com is one of Team Skeet's masterpieces. If you are looking for extremely high-quality Latina porn starring some of the hottest models in the adult entertainment industry today, Oye Loca will be just what you are looking for! Read my review of Oye Loca to learn more, and see whether or not this is the site for you!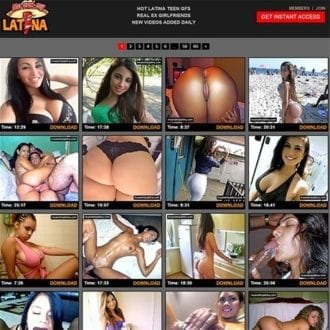 MeAndMyLatina.com is a perfect site for lovers of both amateur porn and sizzling hot Latinas. The site specializes in bringing you the best 'Latina next door' porn with membership coming with a crazy lineup of bonus sites. The site has a tight update schedule, a plethora of neat browsing features, and an easy to use interface. You won't get enough of the succulent Latina babes that lie in wait.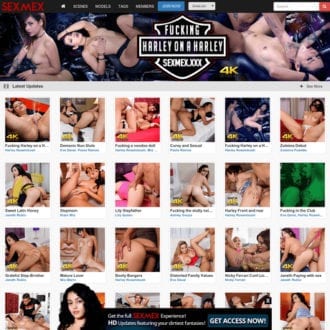 SexMex.xxx is an authentically Mexican professional porn site that combines all of the exotic beauty of Latina babes with the standard professional pay-site features that you know and expect.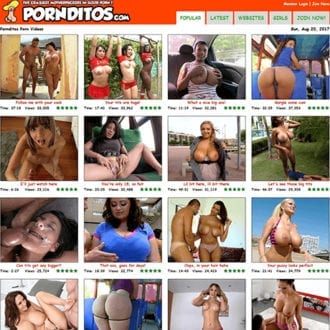 PornDitos.com is a family of ten Spanish porn sites featuring girls from Spain, South America, and Mexico.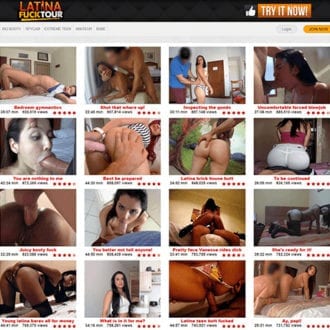 LatinaFuckTour.com is the right stop to enjoy some hot Latina amateur videos. The site's collection is teeming with gorgeous Latina babes filmed getting nasty everywhere. The videos can be downloaded and streamed at decent qualities, and the collection covers plenty of scenarios. The video quality could be better, but they are perfectly shot, and you will enjoy these girls' cock pleasing skills. Hop right in and enjoy the tour.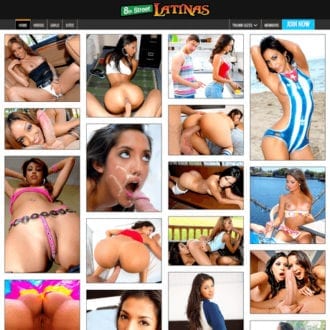 Aye! Dios Mio! 8thStreetLatinas.com is chock-full of the most gorgeous Latina sluts you've ever seen getting absolutely nasty in exclusive HD videos, all from the perverted geniuses at Reality Kings. See Mexican blowjobs, Puerto Rican threesomes, and Cuban butt play. Watch your favorite Latin pornstars fuck! Includes full access to the RK network!
LatinaSexTapes.com focuses on high-quality professional porn featuring beautiful Latina babes sucking, fucking, and masturbating.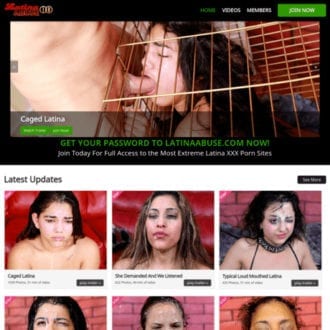 LatinaAbuse.com is a porn site that shows cute girls from Central and South America being treated like subhumans, all for the sexual gratification of the male porn-stars and the site's paying users.