I want to watch and download exclusive full-length 720p/1080p/4K premium incest porn movies ad-free!
I don't blame you. There's nothing worse than trying to watch a hot MILF cuck her husband with her stepson only to get hit with a dozen dick pill ads and a video trailer for some hentai game. Half the time, you keep closing pop-ups, only to watch a short, chopped-up, low-resolution movie some asshole stole from the preview page of a paysite. The worst incest tubes have that malicious spam that tries to steal your identity and put viruses on your computer. Families in these incest movies always come up with really elaborate and fun punishments, but my mom always changes the Wi-Fi password when I fuck up her computer.
The best way to avoid the bullshit when you're cranking it to taboo movies is to save up your allowance for a membership on one of these paysites. They typically run about 30 bucks a month and offer regular updates featuring the top pornstars in kinky family role-play scenarios. All the movies are in crisp HD, they are full-length family fuck fests, and you can always watch them the very day they come out. What free tube can offer that?
Why should I pay for premium incest pornography, if you can spy on your mom in the shower?
I actually tried spying on my mom in the shower once. An image that still haunts my nightmares to this day. She can't really stand due to her extreme morbid obesity, so I peered in on a mountain of fat melting onto the shower chair as she scraped herself with a rag on a stick. The flab rolls are extreme and never clean, and the moisture from the shower only seems to make the smell worse.
Even if your mom isn't a nasty blob, I doubt she looks anything like the hot professional sluts who star in the premium family films on these websites. I'm talking about the top-shelf bitches, the hottest of the hot. The sites on this list feature babes like Abella Danger, Riley Reyes, and Alexis Fawx. If you've got a family member in your household who looks like one of them, go ahead and do the peeping tom thing. The rest of you are going to want to take a look at this shit.
Don't forget. These premium sites cut out the spam, the short scenes, and the Nintendo-resolution bullshit. Instead, you get quick and easy access to any taboo smut you want. From daddy's little girl earning a new nickname to innocent sisters experimenting with lesbian sex for the first time.
What are the best incest porn premium sites in 2019?
These sites all have slightly different flavors, as well as other benefits and drawbacks. Read the reviews if you want the full skinny, or start at the top if you're sick of all these goddamn words and want to get right to the mommy/son anal scenes. All of the sites on my list have an excellent balance of cost, content, and masturbatory convenience.
PureTaboo has been one of my favorites for a while. They've got some of the hottest professional sluts pretending to be related in their flicks, not to mention a willingness to violate other taboos besides just incest. They are also part of the Adult Time network, which means you get access to a bunch of other sites with your membership.
FilthyFamily is a BangBros production and comes with the level of quality you expect from those fucking perverts. PervMom and SisLove are excellent choices for anyone looking for kinky mothers or freaky sisters, respectively.
If you're looking for something much harder than your typical taboo fuck movies, check out PerverseFamily. It's from a Czech company that does exceptionally realistic horror porn. It's full of very rough, forced sex, violent and painful bondage, and characters right out of The Hills Have Eyes. The shit isn't for everyone, but you real deviates are going to eat it up.
PornGeek, can you give me a discount in return for a bottle of Belle Delphine bathwater?
Holy shit, do you really have some of that? As an otaku neckbeard obsessed with video games and cosplay, I would give my right testicle to spritz a little bit on my zitty face and man boobs. Hell, I'd give her my whole goddamn micropenis for a taste. Now there is a girl I wish was my sister! On the other hand, I feel one of the reasons I'm not in prison right now is that my sister has always been bigger and stronger than me. She still beats me up if she thinks I'm eye-fucking her. That's why I offered my right testicle and not the one she took.
Look, if you've really got a bottle, send it to me, and we'll work something out. I've got a lot of original gender-swapped Dragon Ball Z incest doujinshi I can trade. For the rest of you cheapskates, I've been emailing the perverts who run the sites. I've been trying to get you guys good deals on creepy uncle videos and brotherly love in the form of double-teaming sis. All you've got to do is make sure to follow my links, and any discount I've arranged will be automatically applied.
PornGeek, how do I convince my mom into sex? Did you accidentally send her a pic of your micro dick?
I've never intentionally sent my mom a photo of my little guy, but she did accidentally stumble onto one on a gore site. Some asshole had labeled it "tasteless smegma buildup in unwashed fatty genitals – male/female?" In my defense, it only looked as small as a clit because I didn't have a boner. When I watch awesome incest porn, it typically inflates to its full 2-inch mast. I'm all man, baby!
If I had a hotter mom, I'd probably try one of the techniques I see in these movies for seducing her. From what I've seen, it helps to pretend you don't understand sex and need help, or have an old man who doesn't satisfy her and needs a good cucking, or maybe you could cause some trouble that requires a sexual punishment. Honestly, these premium taboo sites will give you all kinds of ideas about how to get your mom, sister, auntie, and grandma into the sack with you. Guys like The Porn Dude don't need much help in that respect, but the rest of us should study the hell out of these videos.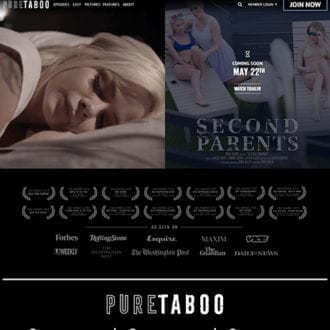 PureTaboo.com is not your everyday premium pay taboo porn site. Not only does this site have a completely different approach to porn site design, but it also offers a completely different approach to taboo porn. It's not all just family stuff to be found here. Read my review to find out exactly what I mean and see whether or not Pure Taboo is the site for you!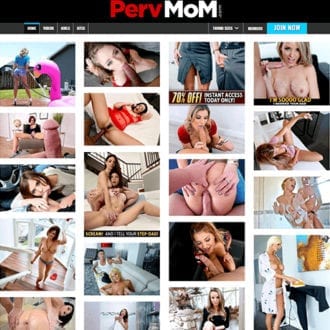 Keep it in the family at PervMom.com, a premium incest site from the perverts at TeamSkeet. See the hottest MILFs teaming up with the younger generation of pornstars for some kinky, depraved taboo action. Witness sisters sucking off their brothers while mommy supervises and then shows how to properly ride a big, hard cock. Weekly exclusive updates.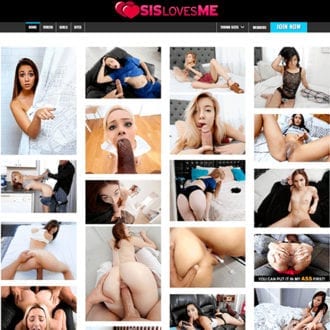 SisLovesMe.com is a saucy little incest porn site that comes at a price but may very well be worth it! Especially if you've ever had a little taboo fantasy of your own, Sis Loves Me is likely to satisfy. With regular updates and some of the hottest girls in porn, there is much to love about this site. Read my review to learn more!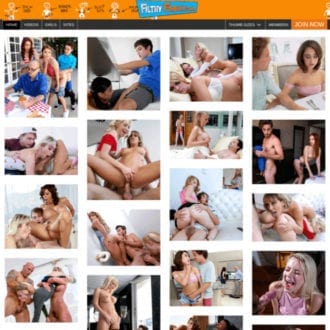 FilthyFamily.com is a premium platform that exclusively features taboo porn scenes. The horny MILFs and teens on the site love to keep it in the family. Families love to hang out together, but this isn't your usual holidays get together. Usually, there is a lot of tension around the house as the stepfamilies are getting used to each other. And then when it's bonding time, there's a lot of sex involved. Guys fuck their stepmom, hot stepsisters, and a whole lot of other taboo scenes in full HD resolution.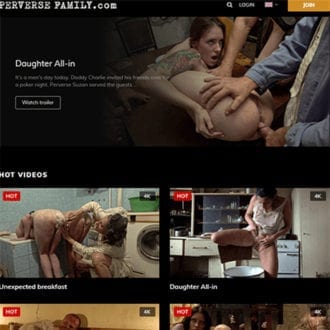 PerverseFamily.com is a premium horrific incest porn site with a unique, thrilling twist. It is based on dirty horror porn stories set in the poor home of a perverted family. The scenes are an absolute bliss, and if you are looking for something different, this is just it!
FILF.com focuses on older men fucking younger women, but that's not all—basically every porn subgenre is covered in this high quality (and high priced) premium porn site.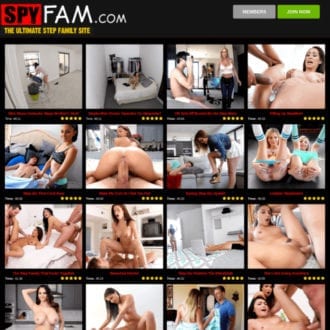 SpyFam.com is, easily, one of the best taboo/incest porn sites on the web. They always have the hottest girls in the industry, the sexiest scenarios, and they even bring an innovative approach to how taboo porn is made. Add to that affordability and solid site design and you have the makings for a near-perfect porn site. Read my review today to learn more!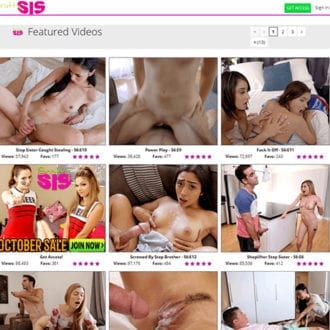 BrattySis.com is one of the most renowned up and coming porn sites in the industry today. It is definitely the most popular premium taboo porn site that I know of, and for good reason. Bratty Sis makes some of the hottest porn I've ever seen in my entire life. Taboo or otherwise. And they have the hottest porn stars in the world making it. So, whether you're into the taboo thing or not, Bratty Sis may be just the site for you. Read my review to learn more!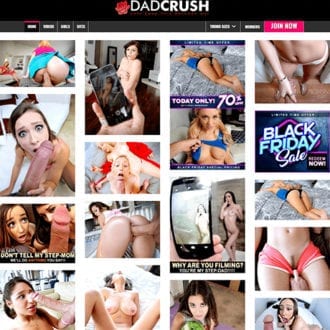 DadCrush.com, brought to you by Team Skeet is one of the best taboo sites on the web. They do not pussyfoot around the taboo situations like some other sites tend to do, and they make nothing but extremely high-quality HD porn with all of the hottest girls in the industry. Read my review of Dad Crush today to find out whether or not this is the site for you!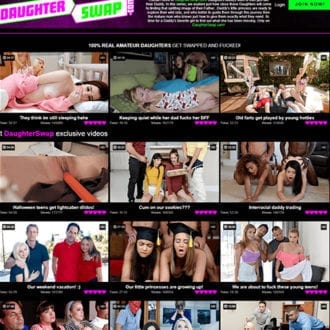 DaughterSwap.com is not your typical premium taboo porn site. A lot of incest porn sites do not fully commit to their taboo potential, it seems. Daughter Swap, however, is not guilty of half assing. They go all out with some of the raunchiest and in your face dirty incest scenarios imaginable. Read my review of Daughter Swap today to learn whether or not it is the incest porn site for you!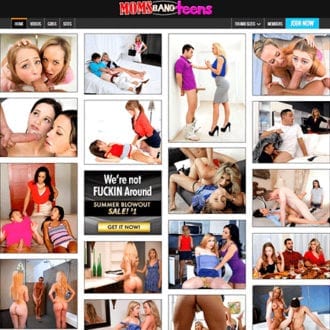 Mom always knows best! MomsBangTeens.com features hot MILFs teaching young girls how to get down and dirty with young cocks. It is not the largest, but the site has decent growth, and it is enthralling to see the yummy mummies that love fresh meat. You will see the hot mamas teaming up with teens in Full HD hardcore action where they get to share sexual prowess gained from years of experience. The site's membership comes with a ton of bonuses and frequent updates. Enjoy!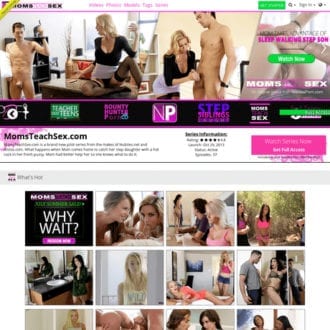 MomsTeachSex.com is a kinky hardcore, and threesome's site brought to you by Nubiles. The website features horny MILFs that love to teach their stepdaughters and stepsons, or even their daughter's boyfriends when they catch the young ones having sex. These mature bitches love to share tips they have learned over the years on how to enhance their sex life. The kinky scenarios present to use steamy threesomes in full HD 1080p. However, the updates are a bit on the low, but you will certainly have access to loads of bonus content.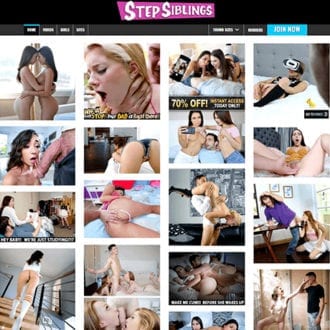 StepSiblings.com is a site that I visit several times a week. Seeing as I have always had a fantasy of banging my stepsister (actually, in all honesty, it's more of an obsession), the fact that sites like this exist is a godsend. You'll get Team Skeet quality porn and all the taboo situations you could dream of, leading you one step closer to your fantasy cumming true. Read my review to learn more!