I want to see free Arab sex videos with Muslim girls in hijabs and burqa sluts on the best Arab tubes!
Well, congratulations, you've come to the right place. My adventures through the desert have given me a vast, mystical knowledge of all of the best Arab porn sites on the internet. And, since I love you so much (and I'm so desperate for friends), I'll share my knowledge with you for free. You won't have to spend the years that I spent traveling aimlessly by camel and talking to mystics about where to find the best porn—just look around and click. And I won't even ask for any money in exchange—though, if you're going to be kind enough to offer, I guess I won't say no. And, hey, if any girls are reading this, maybe come over and thank me in person?
What kind of homemade Arab porn videos and full-length HD Arab sex movies can I see here?
I can show you more types of videos involving Arab babes than you could shake a kebab at—though, before you start shaking, pass that kebab to me, it's been almost an hour since I've had a meal. We've got links to amateur brown sluts risking their lives to suck white dicks, amateur brown sluts risking their lives to suck brown dicks, amateur brown sluts risking their lives to fuck white dicks and so on. You get it—these are Muslim sluts letting their burkas down and doing what all girls love best, even when their families, cultures, and religions tell them not to.
These sites have Lebanese Christian whores, North African Muslim sluts, French Arab cock gobblers, and even naturalized American Muslims from Michigan. They have adopted American whore culture, but still have to sneak around their first-generation immigrant parents who haven't. I can show you videos of these girls fucking invading soldiers, Iraqi imams, and all-American studs with cocks bigger than ThePornDudes.
What are the best Arab sex tube sites in 2019?
The variety of Arab sex tube sites in 2019 is only matched by the variety of cultures that make up the Middle East. Only, I actually have a reason to care about the different tube sites, so unlike Arab people, I won't just lump them all into one category. All of the big tube sites—like xHamster, XVideos, and YouPorn—have sections dedicated to Arab dark meat. However, there are also a fuckload of specialist sites that don't do anything but focus on Arab babes. If you're in the mood for the Middle East and nothing else, these might satisfy your craving even more. In that case, check out ArabSexy, SexAraby, SexAlArab, AflamSexHD, or any other one of the total buffet of Muslim-centred sites—unfortunately, there isn't any falafel on this buffet, but you can always get that after you jerk off.
Be warned, though—taking white dick is haram! If you're an average white guy and want to self-insert yourself into the fantasy that you see in porn, you might not see as many Caucasians on these sites. They're mostly populated by amateur videos uploaded from Arab countries themselves. If the race doesn't matter to you, or if you've fetishized Arabs so much that only Muslim on Muslim sex will get your cock going, these sites might even work better for you.
Are all Middle Eastern women really virgin, until marriage?
Yes—or, at least, that's what they have to tell anyone tasks, because they'll become an unmarriageable husk of a human if anyone figures out the truth. Of course, I'm inclined to believe most of them, though. At least, every Middle Eastern woman I've ever propositioned for sex has told me that they're waiting until marriage before having sex. I think it's much easier to believe that they're telling the truth than it is to believe that they wouldn't just love to get a taste of my sweaty three-inch pork sword.
Though now that I think about it, girls of all races have played that card on me. Do you think they may be lying to me to avoid hurting my feelings? Or is it more likely that the world is quickly becoming more sexually conservative, regardless of race and religion?
They must be telling the truth. It's the world that's wrong, not me.
Isn't pornography forbidden and punished with the death penalty in Muslim countries?
In most of it, yes—which makes the porn even better. How hot is it that these girls wanted to fuck so badly that they were willing to risk getting their heads chopped off due to having committed an affront to God?
The fact that pornography is banned also means that only hot Muslims make it. Why would you bother showing off your fat and ugly self if doing so meant that you were risking your life? The tits are more beautiful, the pussies are tighter, and the dicks are bigger here than they are in regular porn. Looking at Muslim porn exclusively, you'd almost think that might three-inch dick was small. Hah, what a stupid thought.
Sure, most Arab porn is produced elsewhere, especially in France and the US, but still. The bigger Arab pornstars attract so much attention (probably because the authorities in those countries aren't as chaste as they seem) that if they ever return to their ancestral homelands, they're more likely to be greeted with a bullet than a homecoming parade.
Is Mia Khalifa also your favorite Arabian pornstar, although she quit the adult industry?
My tastes are far more exquisite than those of some normie porn consumers. I do enjoy Mia Khalifa, but I vastly prefer the intense superiority and hipster-ish delight that I feel when masturbating to a less-well-known Arab pornstar.
I prefer girls like Shazia Sahari, Nadia Ali, and Jasmine Caro. Just like I prefer virgins (or at least I theoretically prefer virgins) because they aren't spoiled by the cocks of thousands of guys, I like these girls because they aren't as played out as Mia. If I can go even further, I'd say I prefer amateur Arabs over just about any Arab pornstar, too—their untouched exotic bodies just appeal to my sense of exploration so much more.
Besides, her bolt-ons are gross. If I'm going to masturbate to Mia Khalifa, I'll only use her early career videos, from back before she ruined her body by deciding that she thought her tits were uneven.
PornGeek, I'm hungry and horny! Maybe I can pick up a hot Arab slut at the local kebab shop? Win-Win!
I like the way you think. Pick me up an extra one, too? An extra girl and an extra kebab. Oh, and get me extra garlic sauce, too—if you forget, I'll have to pull up one of these Arab porn sites and make my own, but it's a little bit too salty even for my taste.
Pretty much all of these sites have good mobile versions, so let me let you in on my secret to picking up Muslim girls. It hasn't worked yet, but the tenth time is the charm, right?
Head down to the kebab shop and place your order. While you're waiting, make sure you stand in eyeshot of a pretty Muslim girl. If she's wearing a burka, make sure you're just about right in front of her, because those cut off their peripheral vision.
Then, pull up your favorite Arab porn video on your favorite Arab porn site. Start watching, and make sure she catches a glimpse. She'll instantly notice, and get so impressed by your cultural woke-ness and attraction to her own type that she won't have any choice but to go home with you. Rinse and repeat as needed until you've got a harem built up.
Of course, it hasn't worked that way with me yet, but I'm sure it will eventually. I just need to find a kebab shop that I'm not banned from so I can test it out finally.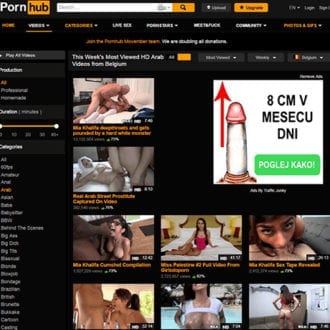 PornHub.com/Arab is the biggest home of Arab pornography known to man. There are women from all across the middle east engaging in every sexual act known to man, and enjoying themselves. Some of the videos are smutty, others are beautiful, but all the girls are absolutely breathtaking. I warmly recommend it to any true Arab lovers out there.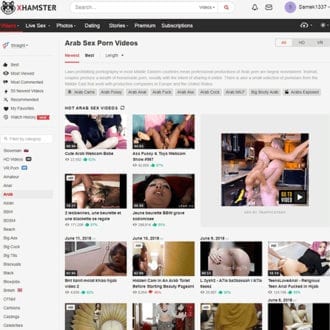 xHamster.com/Arab is my favorite place to go for Arab porn. These incredibly brave Muslim women risk their lives to film and upload their works of art to XHamster, so it would be rude not to watch these videos again and again.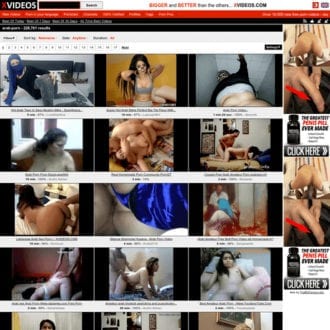 XVideos.com/Arab is a small category on a large website that we all know and love. It is the place you go when you want to show your love and appreciation for the Levant and the women of middle-eastern origin.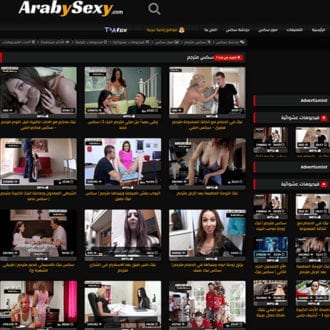 ArabySexy.com is a website for Arab porn. You don't need to register to enjoy some tremendous Arab pictures and sexy videos. Click in and get to it since hijabs are going to get thrown all over this place along with some Arab ass, pussies, and dicks that plug up those eager holes.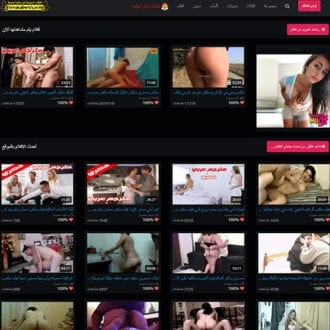 FreeArabSexx.com is a free source of mouthwatering Arab amateur fuck flicks featuring gorgeous Arab amateurs from all over the world. The site also has a solid supply of Western porn from Brazzers and other famous studios that can be streamed and downloaded. Enjoy the collection of naughty picture sets and jerk off to porn, covering plenty of kinky niches and genres. The site is in Arabic, but with the right browser, finding your way around should not be a challenge. Visit and enjoy!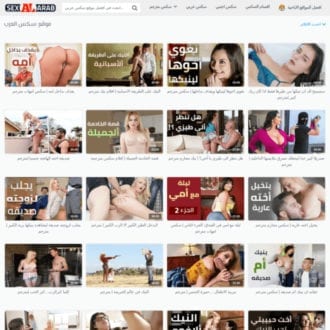 SexAlArab.com is an Arab website which hosts free porn. You don't need to register in order to access the content, and you can browse it freely. If you want some hot MILF porn, here you'll definitely stumble upon some of the best videos as well.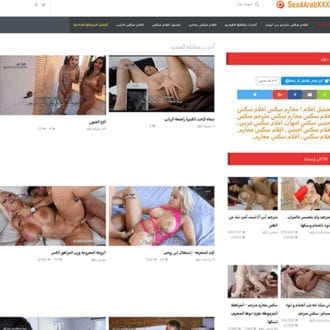 Sex4ArabXXX.com is your go-to source for the hottest Arabic porn in the universe. With lots of full-length clips, a decent user interface, and hot videos from some of the most trusted names in porn, this is a curated collection of must-see Arabic porn. Many of the videos are even translated into Arabic so you can get a sense of the pillow talk if you don't speak English. Check it out today, and find your new favorite Arabic video!
XNXX.com is one of the net's biggest free sex tubes, with one of the biggest selections of free XXX Arabic porn movies. See gorgeous Middle Eastern girls violating sharia law in obscene videos for depraved infidels. Stream Turkish girls sucking cock and download Persian pussies speared on Iraqi dick. Multiple updates per day. Share your own stash!