I want to see free porn pictures and sex pics of hot women and pornstars on adult Pinterest websites!
Pinterest is mostly filled with recipes, crafts, and other shit that women like… oh, whoops, I misread the question. But, to be honest, that's not a bad starting point—think about how Pinterest is a girl's dream, a site to share pictures and ideas that cater to every single thing that a woman cares about and flip it for men.
Instead of cute pictures of cats, its cute pictures of blondes taking a load on their face. Instead of grandma's spaghetti Bolognese recipe, it's her granddaughter taking a dick in her ass. Instead of tutorials of how to decorate your bedroom for summer, you'll find… porn. Porn, porn, and more porn.
Pin porn sites have GIFs, videos, and, above all, pictures of girls. They even have photos of men, when the penises attached to those men are fucking girls. Basically, these sites are just Pinterest without rules—and, as an intrepid internet explorer, I'm sure you know what happens when a part of the internet doesn't have rules.
Imagine Pinterest, but anyone can upload anything they want. So, of course, they share their most valued and prized possessions—amateur porn, of all types. Solo porn, couple-porn, orgy porn, fetish porn, hardcore porn, softcore porn… I could go on for days, but I got distracted by all the porn, so I'm going to stop for now.
What kind of (HD) XXX photos, selfies, and galleries can I see on pin porn sites?
A much better question to ask would be, what kind of pictures, selfies, and galleries can't you see on pin porn sites? These types of sites have been around for long enough and gotten so popular that the biggest ones have hundreds of thousands of images, videos, and gifs, all cataloged, tagged, and categorized for your benefit.
If you want softcore teens, they've got it. Hardcore videos of MILFs taking it up the butt—all over the place. Blowjobs, handjobs, and gangbangs—yes, yes, and yes. Seriously, I bet you can't find a single type of porn that you can't find on a pin site.
Actually, I'm going to take that bet myself… and that's not just an excuse to spend the next several days masturbating. I'll see you on the other side.
But before I do—keep in mind that all of these photos are sent in by users. So if the content you find isn't up to snuff, you've only got yourself to blame. Share the love and share the gifts that you've been given. Help a poor, horny soul out, and upload your porn to pin sites.
What are the best adult pinboard sites in 2019?
I would like to say Pinterest is the best adult pin site, but unfortunately the granddaddy of all pin sites is run by a bunch of prudes who keep deleting my dick pics, so that's not an option. I'll keep trying and let you know if that changes, but in the meantime, I'd start with Sex.com. I'm not sure how they managed to get such a perfect domain name, but it's got just about everything a porno pin site needs—with its best feature being that its probably the most popular of the bunch, since more users means more porn, which in turn means more jerking off.
I also like Pictoa, SexyCandidGirls, PornoUploads, and TubeTeenCam—they're all good enough to be worthy of a few minutes of your time, but if you're really set on only checking out one or two of them, just look at my reviews. There are a few minute differences, but between all of them, you're bound to find a few (thousand) pictures you like. And again, if you don't, you're part of the problem—the content is user-uploaded, so if you can't get off to any of these sites, just add to the collection until you can.
4. PornGeek, can I share nude galleries, erotic images and naked selfies of my (ex-) girlfriends?
Legally, I think I have to say no. I spoke with my legal counsel, and they've stated that no matter how much I might desire; otherwise, I cannot legally recommend that you break any laws that might exist in your jurisdiction. To share nude images of your significant other or former significant other without their express written or oral consent would constitute revenge porn, which, on top of being disgusting and immoral (and really fucking hot), is almost certainly illegal. No matter what I might want deep down inside my balls, I can't recommend that you commit a crime, even if it's for the greater good.
That being said… where do you think these sites get their content from? If nobody shared nudes that they were sent in private to pin porn sites, the world would be a much sadder place. I find it incredibly hard to believe that all of these women willingly uploaded their nudes, face, and all, to a site where their dad, boss, and teachers could see them for no compensation. And frankly, I think the rights of masturbators outweigh the rights of women—and she was probably a bitch if you broke up with her, anyway.
So I'm going to take a stand. As the great Dr. Martin Luther King, Jr. wrote in his Letter From A Birmingham Jail, we have a "moral responsibility to disobey unjust laws." So do the right thing. Be my Rosa Parks (since I've never had a girlfriend, so I can't leak any nudes but my own) and take up my torch in this fight. If nobody violated their girlfriend's privacy, I would have slightly less porn to masturbate to, and that's not the kind of world anyone should have to live in.
Be the change you want to see in the world and send every single nude you've ever been sent to every single one of these sites. You'll go down in history—and if you don't, you'll at the very least go down in my heart.
PornGeek, I bet you tried to impress (or basically harassed) chicks with your 2-inch microdick! on here?
Excuse me—you're wrong in several respects here. First and foremost, my penis is three inches long, which is practically twice the size of what you said, you slanderer.
Second of all, three inches is not a microdick. I checked Wikipedia (and the medical term is micropenis, you moron). It has to be less than two and three-quarters of an inch, and mine is a solid three. So hah. I'm technically correct—the best kind of correct.
It's totally average. Well, not average. I've been telling myself my whole life it was average, but Wikipedia says five inches is average. It's… at least within the normal range. Or at least not so small that it's a medical anomaly. The doctors might have been worried years ago, but they've given up for now.
And thirdly… yes. Yes, I have. And it's too early to tell if they're impressed. You know how slow the internet is these days… I've been sending dick pics out for years now, and I haven't gotten a single (positive) response, but I bet they'll start coming in any second now.
Repulsion has occurred, yes, but those girls are just too desensitized by the huge dicks of guys like ThePornDude that they don't know a perfectly normal average three-incher when they see one.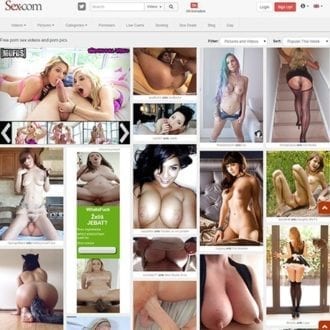 Sex.com is a Pin-Post style website that features community shared gifs and images of the hottest women from across the entire web, in the most attractive sexual acts people could find. Since it's mostly comprised of 3-second clips, you see nothing but money shots and orgasms – and isn't that just the best way to enjoy porn?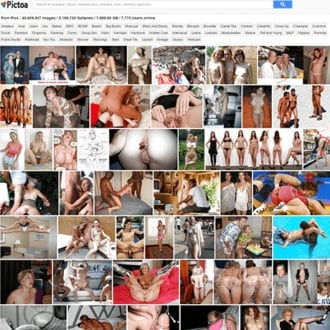 Pictoa.com has to have the largest collection of pornographic images that has ever existed in one place, with an extensive category section and pornstar list to match.